We did it!  The inaugural Roadies tour has come and gone and now we're sad because it was so amazing and we made such good friends.  Because it was the first tour, the schedule was slightly different than what we normally offer, but the locations were the same. We gathered 10 people, most of whom did not know each other, and took them on the road for a week. This is how it went. DAY 1: SAN DIEGO We met at the Catamaran Resort & Spa where we had full access to the beach, pool and spa facilities (hello Relaxation Room!). That evening, we walked along the beach path as a group for dinner at The Duck Dive which had tons of energy and amazing fish tacos.  We finished the evening with a boat ride around the bay on the Bahia Belle, which took us to the Roadies coach.  Some of us stayed up for a nightcap on the beach, some of us crashed.  All of us were looking forward to the week ahead.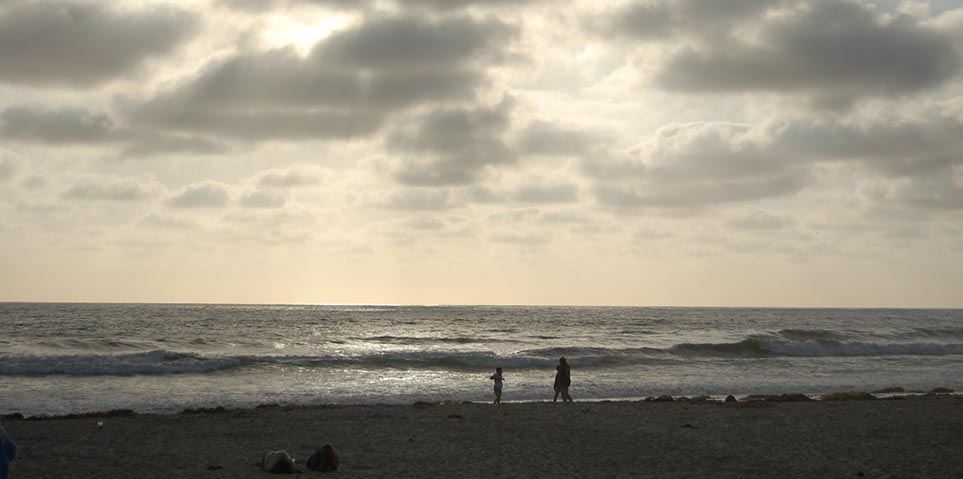 DAY 2: SAN DIEGO The surf was up so after breakfast at the Catamaran, we grabbed a board and hit the waves with the San Diego Surf School.  None of us had been surfing before and no one knew what to expect.  And every one managed to get up on their board and had a great time!  Needing some fuel, we grabbed sandwiches and headed to Torrey Pines State Park for a leisurely hike, and then back to the Catamaran for some R&R.  Showers, saunas, catnaps on the beach.  After a great dinner at Tower 23, we crawled in our sleep pods and headed to la-la-land.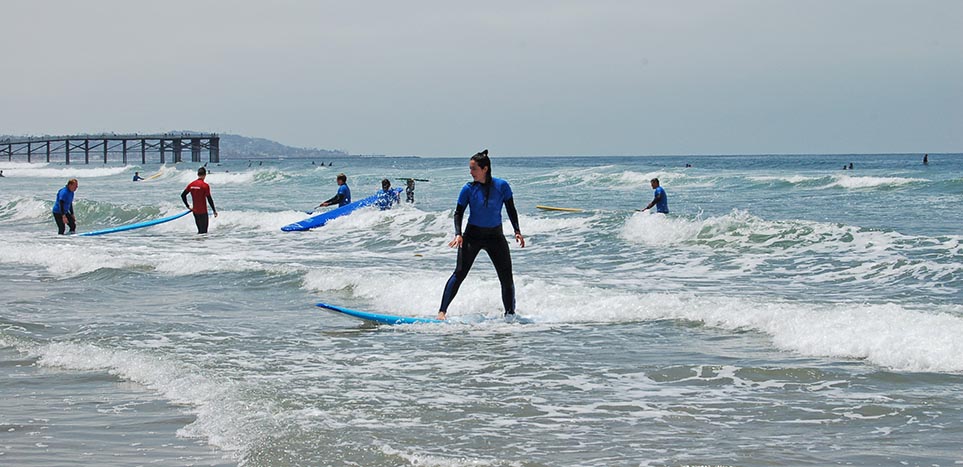 DAY 3: LOS ANGELES Good morning Santa Monica! Our base camp was the Fairmont Miramar Hotel & Bungalows where we once again had spa and pool access.  So, after a quick freshen up, we headed over to the 4th Street Recording Studio where we recorded three different songs of our choice.  Think karaoke but where its professionally recorded, your voice can be 'auto-tuned', and you get the MP3 file to take away with you. Freddie Mercury is likely to be turning in his grave after Mark and Lee's rendition of Bohemian Rhapsody, Kendra blew us away with Drunk Girls Don't Cry, and we wrapped it up as a group with All You Need is Love.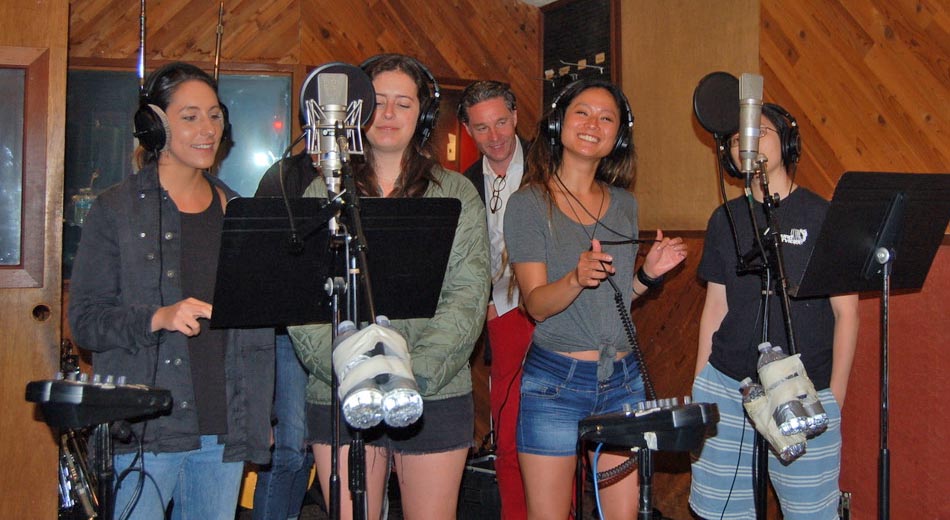 A free afternoon of bike riding down to Venice Beach, or sitting by the pool, or sitting in the hot tub, set the stage for an amazing dinner hosted by the Fairmont.  We then headed over to LaBrea for a pop-up gig hosted by Sofar Sounds then back to The Bungalow for cocktails before we loaded back on the coach to head to our next stop.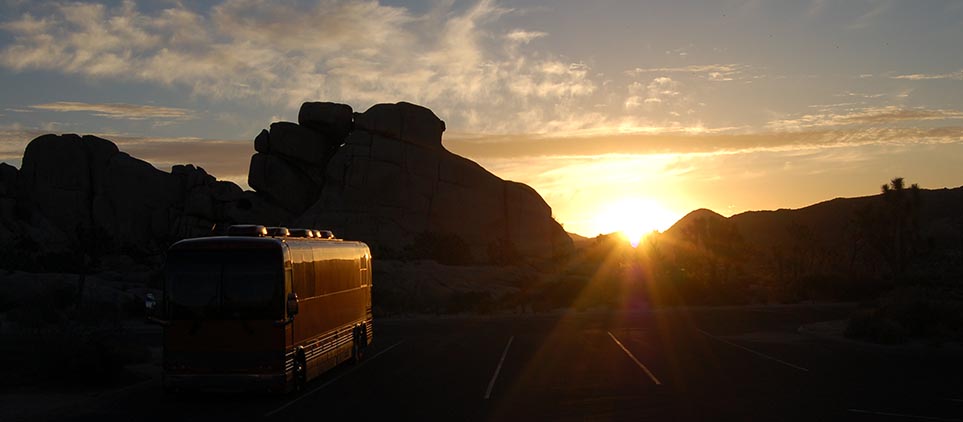 DAY 4: JOSHUA TREE Nothing can compare to going to sleep in L.A. and waking up in Joshua Tree National Park.  The contrast hits you in the face and it's stunning. We were met by the super cool guys at Mojave Guides who helped us conquer our fears, channel our inner spider and climb straight up the rocks.  After a few hours of doing things we never knew we could do, some of us continued with the Mojave Guides to do a 'chasm scramble' while others went on a hike through the park.  And that was all before noon!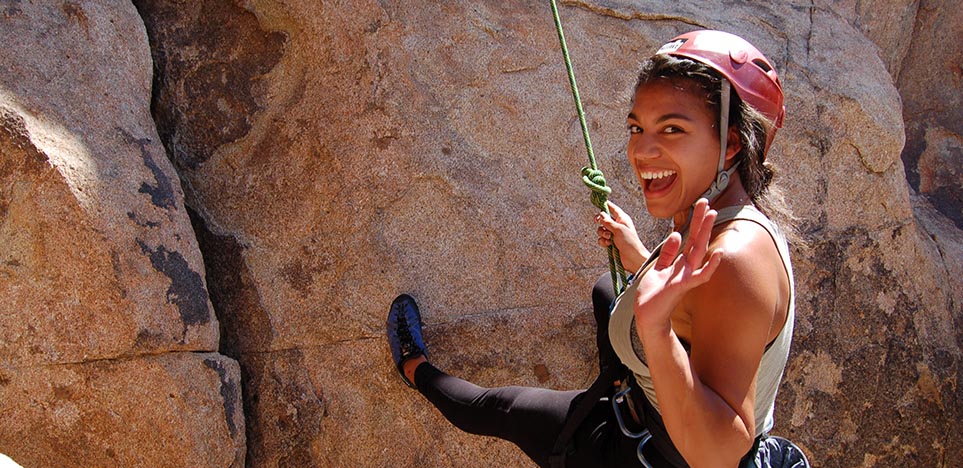 We then headed to Palm Springs where our base camp was the ARRIVE Hotel and boy did we feel like we had arrived.  Surrounded by stunning scenery, we had a quick float in the pool before hitting the Palm Springs Safe Access to tour their cannabis growing facility. Aside from the obvious perks, the tour was fascinating and a real treat for everyone. Dinner at The Draughtsman followed by corn hole games and a night time dip in the pool.
DAY 5: PALM SPRINGS The Palm Springs Aerial Tramway is like no other gondola ride up a mountain. It seems to go straight up the rocky cliffs, it's at least 20 degrees cooler at the top and you have gone from the desert to the forest in 10 minutes.  We stayed for several hours to hike and take in the views before returning to the pool, a few games of ping pong, a quick bike ride to see the street market and a delicious meal at the Reservoir before loading on to the bus to head to our next stop.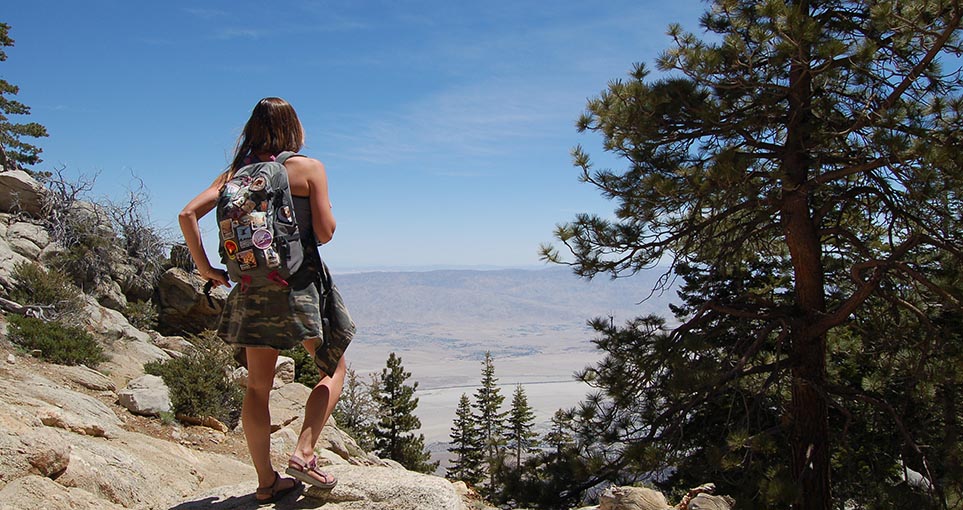 DAY 6: GRAND CANYON Have you ever seen the sunrise at the Grand Canyon?  It's something everyone should get to see but very few do.  We have no words, so please use your imagination.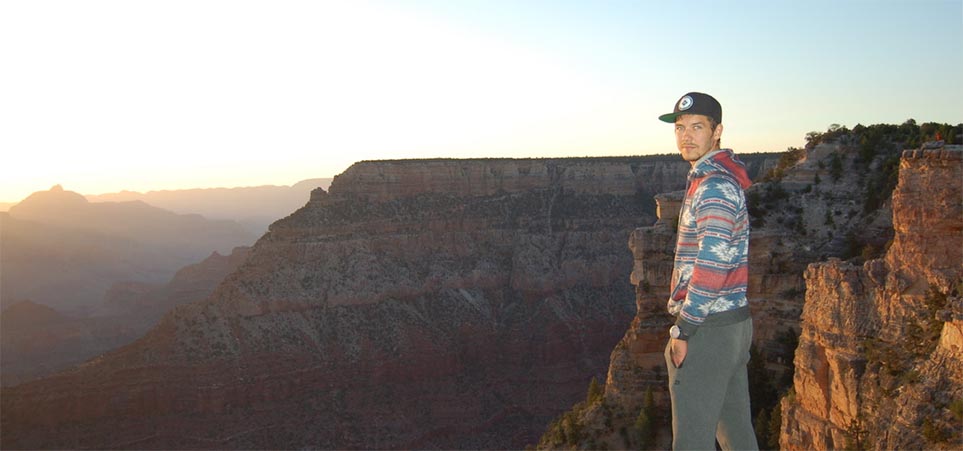 We hung around the Grand Canyon while everyone did their own hikes or walks, or just sitting and taking in the scenery.  It was brilliant weather and an unbelievable way to spend the day before we loaded in the coach bound for Vegas, baby.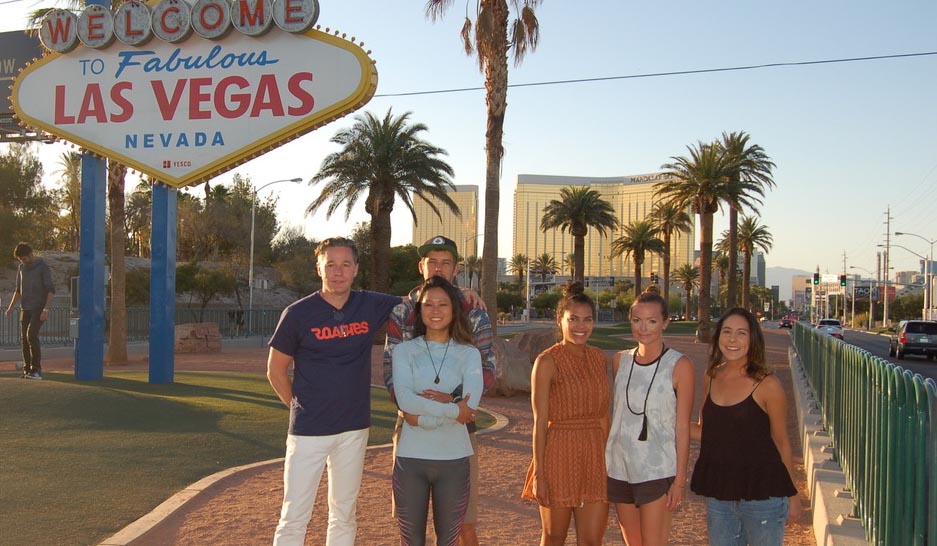 Life is all about contrasts and this one was pretty stark! Las Vegas is like no other place on earth and like it or loathe it, it's worth a visit.  We were treated like VIPs by the folks from the Downtown Project and the Oasis Hotel, had a phenomenal farewell meal at Carson Kitchen, stopped for a few Moscow Mules at Corduroy, walked back to the hotel marveling at the weird and wonderful sights of the Fremont Street experience and ended the first Roadies tour with a bang. We woke up to fond farewells and vows to stay in touch, having built some genuine friendships and created some great stories together.