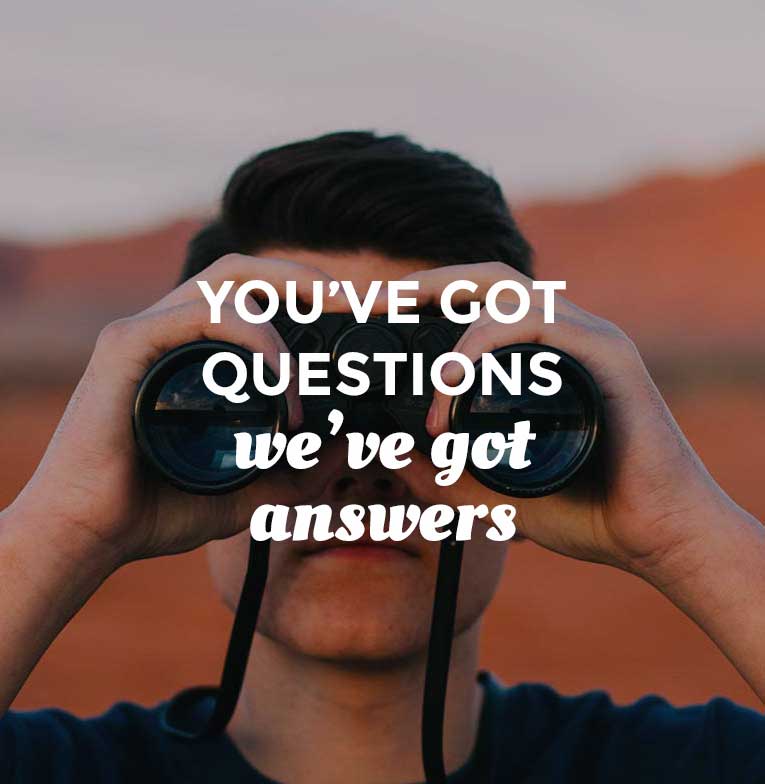 THERE IS NO SUCH THING AS A DUMB QUESTION
after all, there's nothing quite like a Roadies trip.

We get it, there are a million questions you have for us regarding a Roadies trip.  No problem, we're here for you. We've listed some of the most common questions we get. And to quote the cliche "there's no such thing as a dumb question," if you don't see an answer to your question, click the button below. Shoot us a note and we promise to get back to you fast.  Real fast. Race horse fast. Sound barrier fast. Ok, you get the point.

How many people can fit on a Roadies coach?
Each Roadies experience can sleep 12 people. There's always a tour manager, so it fits up to 11 guests. If you decide you want a social media content person or moderator on your trip, then you might have 10 guests.

What is the bathroom and shower situation on the Roadies bus?
Every Roadies coach has a bathroom and a shower. In addition, each location has a base camp (usually a high end hotel) where guests can utilize the shower and bathrooms.
Do we do everything as a group?
Yes and no. On a Roadies trip, there will be a group activities every day and we encourage guests do things together. But it's totally up to you – you have the complete freedom to do what you want. All Roadies tours are as flexible as you want them to be.

Where do we eat?
Each day, we will do a combination of eating at our base camp partners, hitting up some amazing local restaurants as well as a few to go breakfasts and/or lunches. This assumes your tour includes F&B.
Do I buy a round trip airline ticket?
No, each trip starts in one location and ends up in another. We recommend two one way tickets. It's part of the fun!

Does my sleep pod have privacy?
Each individual sleep pod on the Roadies coach is single and has a privacy curtain.
How long does the Roadies bus stay in a location?
On average, the Roadies coach arrives by 8 AM in location leaves around 2 AM the next morning. Each Roadies trip is designed to give you the most amount of time in each city.
Are the activities strenuous?
Most activities are designed for all skill levels. If the tour guide is doing something you're not comfortable with, there will be plenty of other excursions or you're welcome to plan a different kind of day for yourself.

Is there a minimum age requirement?
We recommend families with kids 6 or older.
What time does the Roadies bus tour start and end?
Unless you curate your own tour, each Roadies trip starts at 3 PM on Sunday and ends at 10 AM Saturday