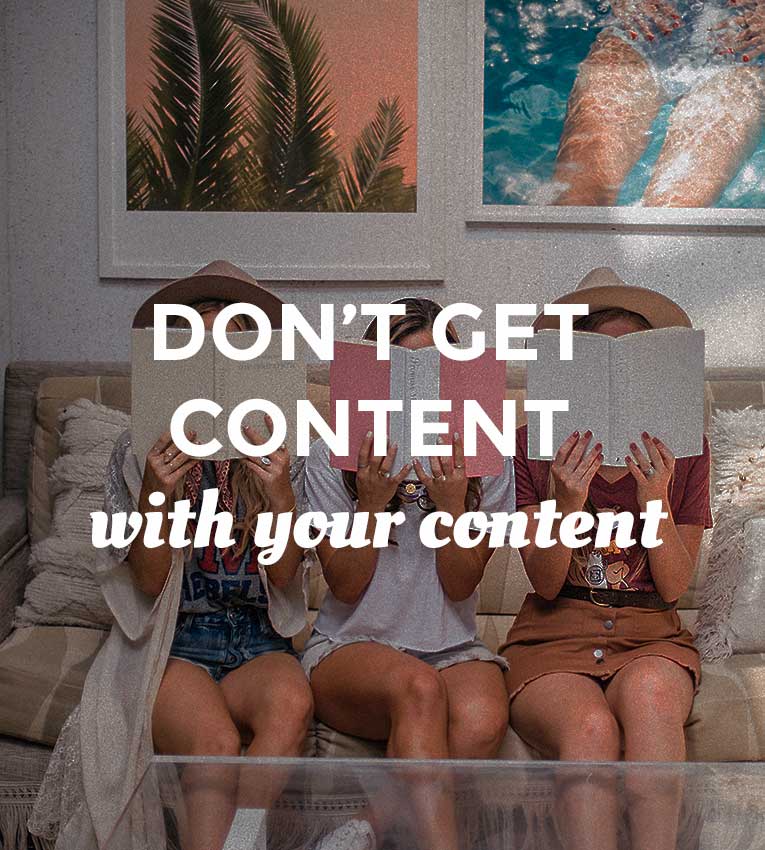 GIVE YOUR SOCIAL MEDIA INFLUENCERS
A STORY WORTH TALKING ABOUT
Let's roll.

It's very easy to get content with your content. At Roadies, we take what's inspiring about your brand and bring it together with the world's most captivating locations to tell your story through some of the best storytellers in social media. In the end, with a Roadies influencer trip you'll have content that tells an imaginative narrative, drives engagement and reaches thousands of potential customers.  All told by social media celebrities that carry tremendous credibility with their fans and your fans.
Our Roadies experiences have been designed to use the best mother nature has to offer to drive interest in your social content while making your brand the hero.  Our  social media influencer road trips will take brands from Las Vegas to the Grand Canyon to Joshua Tree to Palm Springs to Los Angeles to San Diego. You'll get content from the mountains to the beaches from the pools to the bars.
Our team will take care of all of the planning, logistics, food and beverage.  We also have a best in breed social media team that can do everything from content planning and creation, influencer selection, and management to social media buying.  Or if your team does all of the social media, we're happy to focus on leading your journey and partnering with your team.
CLIENT POSTS WITH A TAGGED LOCATION
received 79% more engagement


When we pair influencers and a Roadies road trip, magic happens. Millions of impressions, thousands of new followers, hundreds of conversations started and the cash register ringing.


At Roadies, we have content makers, access to influencers and the best damn social media team money can buy so that we can grow your brand and your business.

BRANDED CONTENT
ON A ROADIES TRIP
performed 1.5x higher than industry average


WE'VE INCREASED CLIENT
BRAND IMPRESSIONS

DON'T TAKE OUR WORD FOR IT
hear what our client has to say

"We were able to attract top influencers for our target demographic, create and share content that performed 1.5x higher than the industry average influencer engagement rate and 3x higher than the industry benchmark. The products we were promoting became part of the story – a story that the viewers followed closely, waiting to see the next stop. The Roadies trip added unquestionable value to the overall program, providing unique backdrops for the content capture."
Nicole Armentrout, VP Marketing, IMG College Licensing

CHECK OUT
THE COLLEGE VAULT


DISCOVER WHAT IT MEANS
TO GO ON A