WE BUILT ROADIES TO PROVIDE
THE EXPERIENCES YOU'LL NEVER FORGET
Let's roll.

Our team came together because we shared a passion for travel, innovative thinking and marketing. Together, we built Roadies. A company built for transformation – not ours, yours. Whether we are transforming your content, your company or your life, it's the transformation that drives us.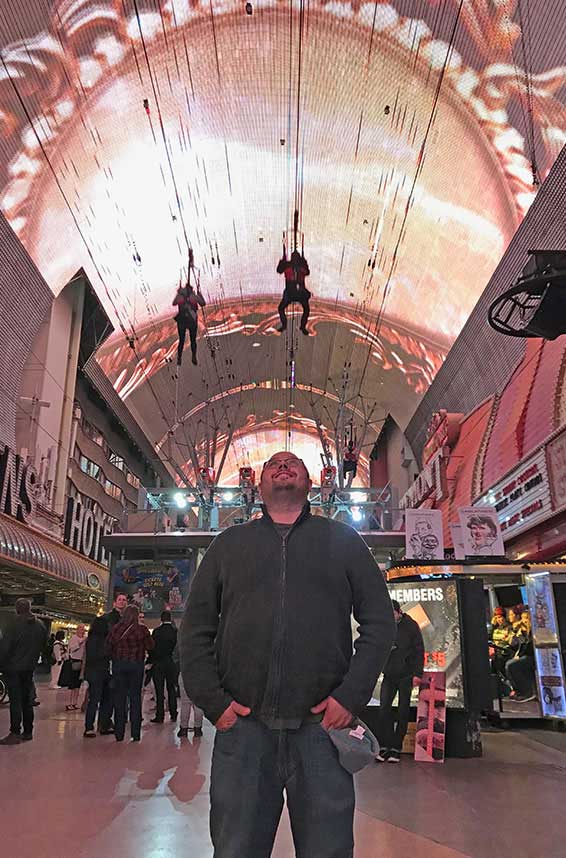 LEE ROTH
Founder, Chief Explorer
Lee is a serial entrepreneur, Fortune 500 marketer and world traveler. Throughout his adventures, he's experienced a world that constantly amazes him. The people, the thinking, the culture, the innovation, the experiences. But on the flip side, he's also seen companies and marketing organizations that are often stuck in a rut. And despite seeing so many talented people in these organizations, they often had a hard time innovating and creating new ways of connecting with each other and their consumers.
Lee grew up in the advertising and marketing world. He worked at agencies like Ogilvy & Mather, Wieden + Kennedy, mcgarrybowen and worked at companies like Coca-Cola and PayPal. It's both the positives and negatives from those experiences that inspired the creation of Roadies. Roadies is an experience that inspires both transformation in your company and within yourself.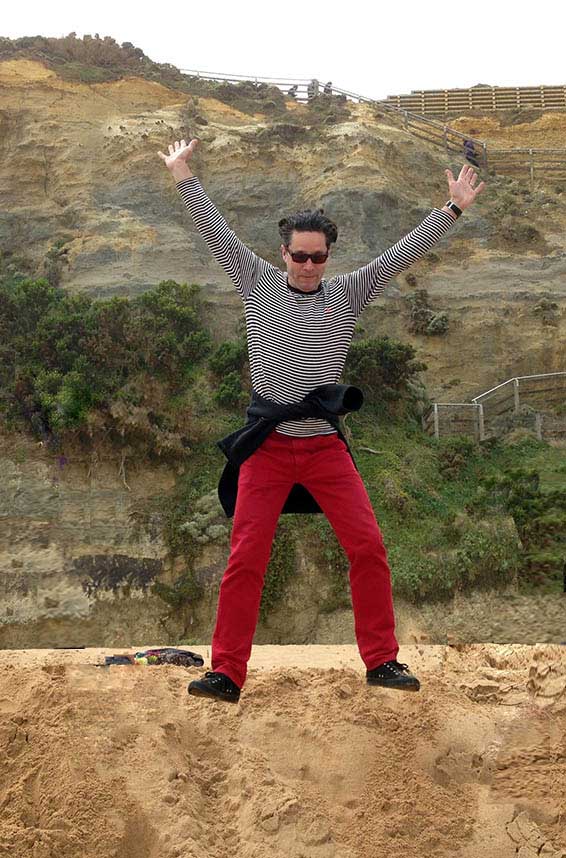 MARK WILLS
Co-Founder, Chief Adventurer
Mark is a passionate, curious and dynamic leader with over 25 years of experience of building world-class brands and businesses. His journey has been wonderfully circuitous taking in a broad diversity of commerce and cultures. Working for, and on, brands such as Apple, The Coca-Cola Company, Disney and InterContinental Hotels Group has shaped his business acumen. Living in Europe, North America, Asia and Australia has given him a worldly view.
These unique experiences have taught him that what got you where you are today won't get you where you want to be tomorrow. Transformational outcomes require transformational experiences and this is exactly why Roadies was born. Roadies road trips, where the journey is the destination.
The Roadies Advisory Board

ARI GATI
Ari is the kind of guy who doesn't understand the words "status quo".  He is someone who just sees the world differently than the way it is.  Ari is a strategist and technologist who connects the dots between real estate, technology, and alternative finance. He's been the founder and/or investor of countless companies.
His passion lies around building new economic systems that empower people to pursue entrepreneurism globally and build sustainable wealth through ownership in innovative high-growth sustainable and social impact related companies.
And like the rest of us, Ari is a world traveler and student of the world.
ERIC VUKMIROVICH
Eric is our jack of all trades – CFO, COO and Attorney.  Eric started his career in the accounting world at Arthur Anderson and Ernst & Young.  From there, he went on to be a partner, CFO and COO at mcgarrybowen.  During his time at mcgarrybowen, he took the company global and eventually, facilitated the sale of the company to Dentsu.
Today, you'll find Eric investing and advising different stages of startups.  And when he's not doing that, you guessed it – he's traveling.  Often doing road trips on his motorcycle across North America.
STEVE WILHITE
Steve has been both a CMO and COO across major Fortune 500 companies.  Former VP of Global Marketing at Apple, SVP of marketing at Nissan and COO of Hyundai.
Steve has always been focused on two specific outcomes, creating market value through the development of powerful, clearly defined brands and helping companies win in the marketplace as measured by sales, market share, and pricing power.
Today he spends his time traveling, skiing, investing and advising high performance startups.
Steve brings a wealth of experience and expertise to Roadies.